I've been reading this book, Rees Howells, Intercessor for awhile now. I'm only about halfway through, but this book is packed chock full of incredible enlightenment. If you're interested in Intercession, and what that means, and why it's so different from just normal prayer, then grab a copy of this book.
It is basically a walk through Rees' life. He is the founder of the Welsh Bible College in Swansea, Wales. It talks about how God dealt with him, and how he raised up Rees to be an incredible intercessor. There are some very key elements explained at the core of intercession, and explains how they work.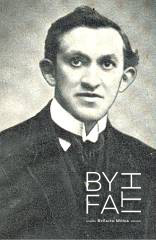 You can find out more about the Welsh Bible College at biblecollegeofwales.org, and more about Rees Howells on their history page. You can pickup a copy on Amazon here.